Spirit House Earring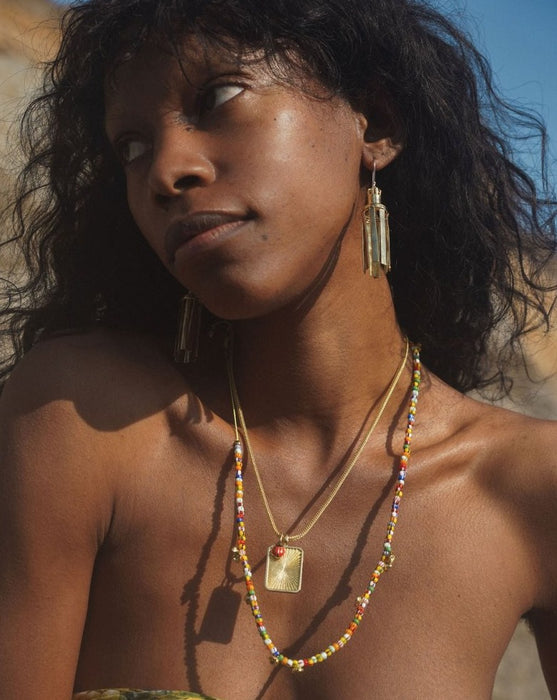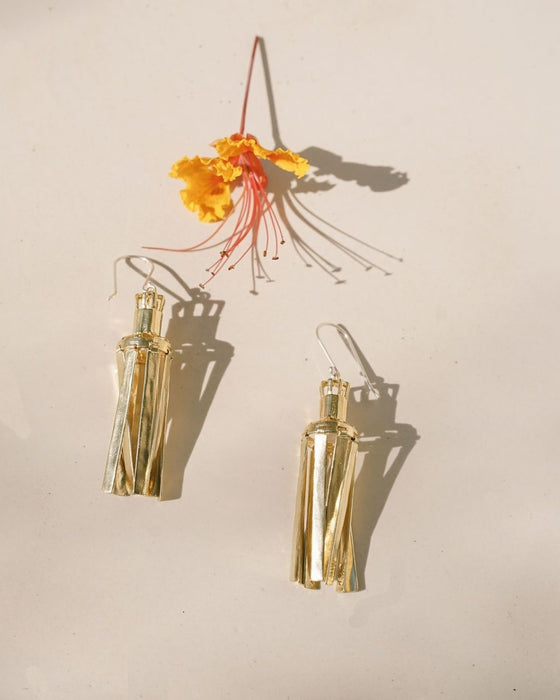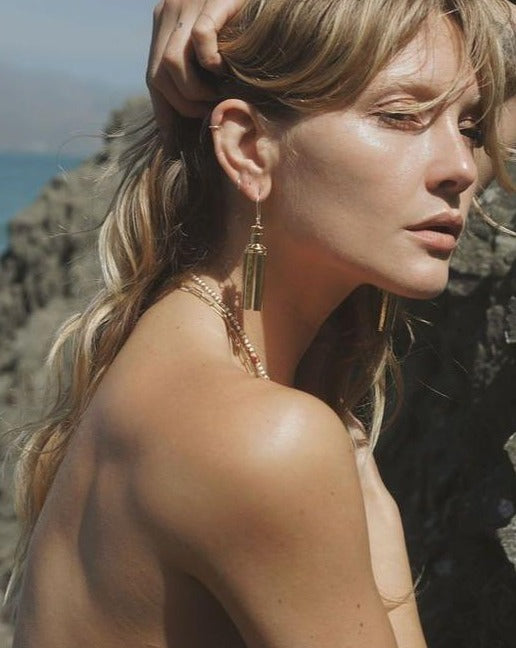 These earrings were Inspired by the Balinese PENJOR that line the streets during the Galungan season. During Galungan, one is celebrating the victory of good vs. evil.
Hand carved in wax, then cast in recycled brass.
About 3" in length.
Created and designed in California.
Ethically handmade in Indonesia.