Serpent Bracelet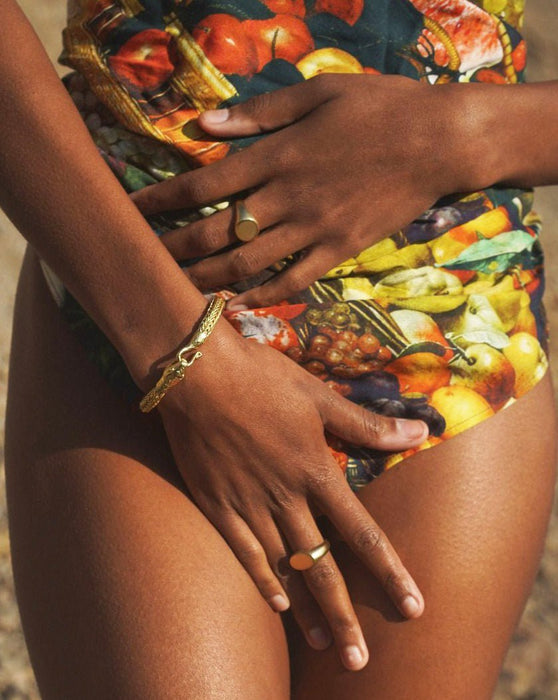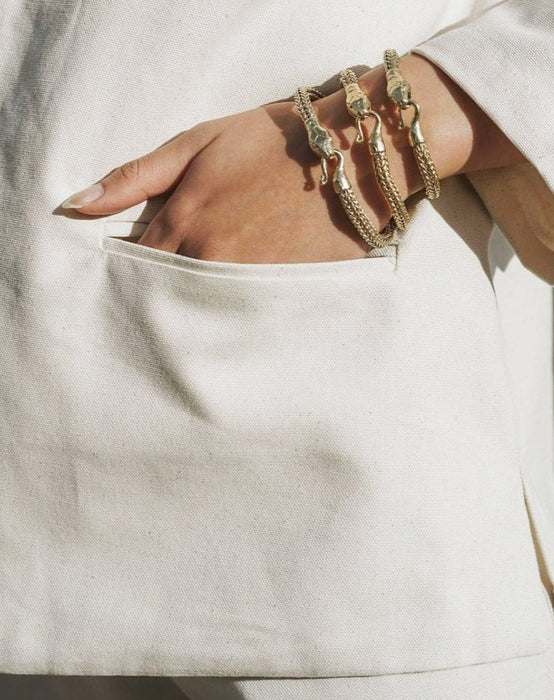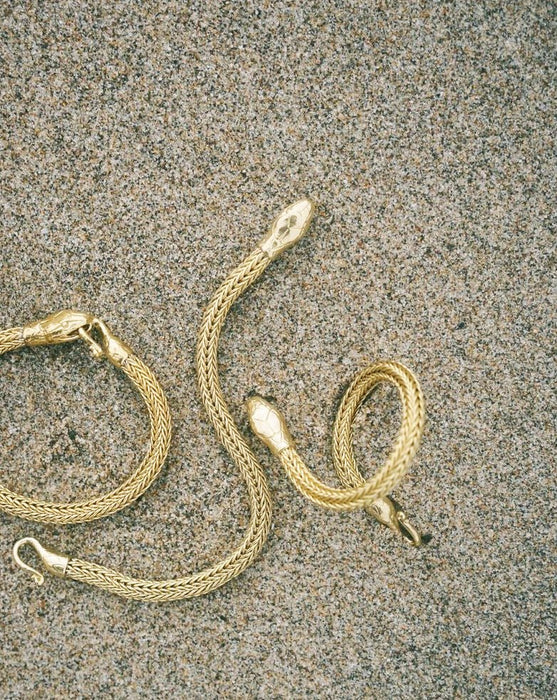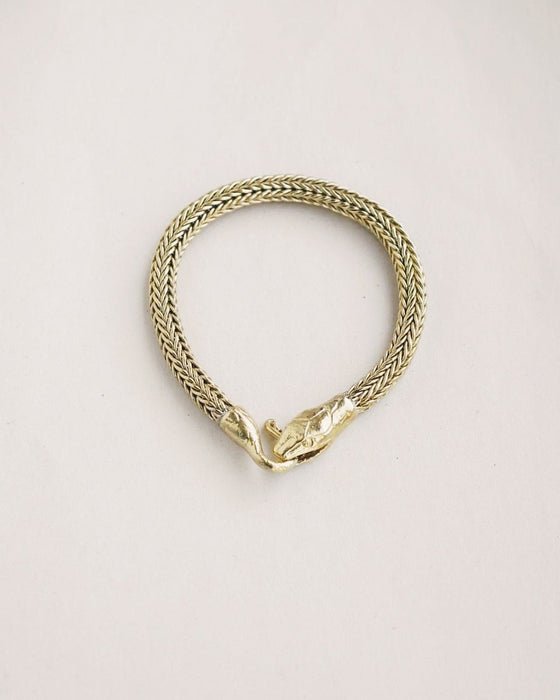 The Serpent symbolizes Transformation, Rebirth, Immortality and Healing. Intricately woven by hand, the brass Etruscan chain elegantly wraps around the wrist with the serpent head and tail as the clasp.
Available in 2 sizes to provide the perfect fit.
Created and designed in California.
Ethically handmade in Indonesia.
We currently have 1 in stock.