Ladybug Charm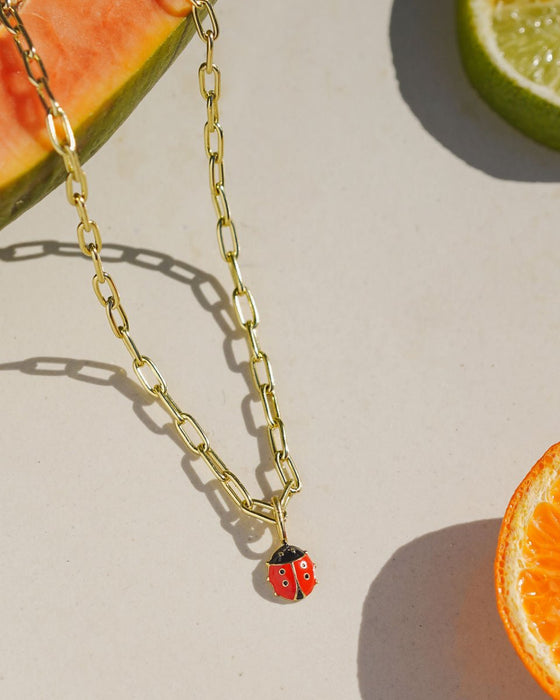 A symbol of good luck and good fortune. According to Norse myths, the ladybug first arrived on Earth upon a shard of lightening due to God Freya, the Goddess of Love and Beauty beckoning them down. The image of a ladybug catching a ride on a lightening bolt always makes me smile... 
Approx 3/4" diameter
Created and designed in California.
Ethically handmade in Indonesia.