Lightning Bolt Charm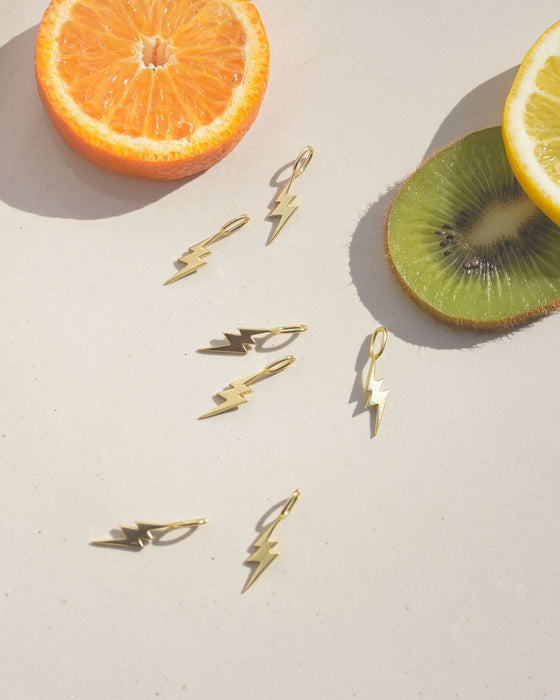 Feel the energy of the lighting bolt -  strong, electric and powerful... A symbol of truth, Native American legend states that a great Thunderbird would swoop down and shoot lightning bolts at anyone in the tribe who told a lie.
Approx 1/2" in length
Created and designed in California.
Ethically handmade in Indonesia.