Fuzzy Peach Charm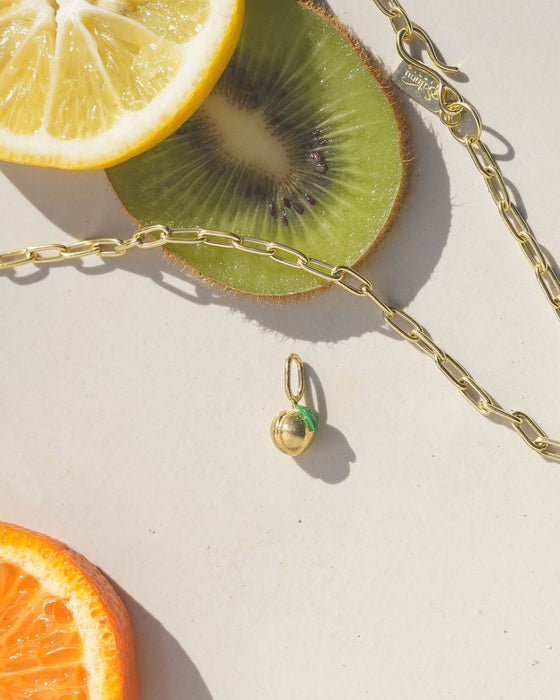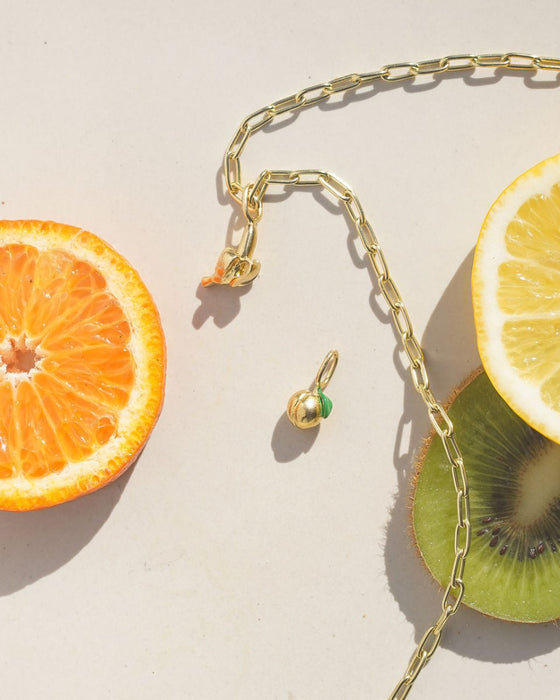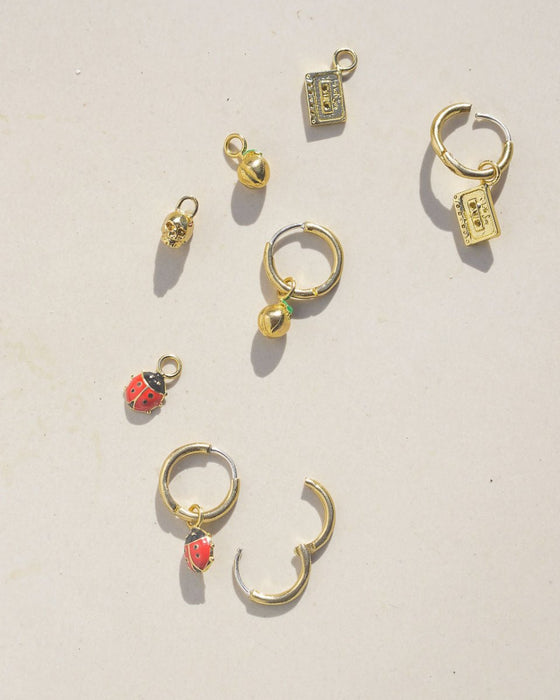 In Japan and China, the peach has long symbolized immortality and long life. It was considered a true good luck fruit. It is one of the "Three Blessed Fruits" in Buddhism. The peach represented longevity, while citrus represented happiness and the pomegranate, fertility.
Approx 1/4" in diameter
Brass, green enamel
Created and designed in California.
Ethically handmade in Indonesia.